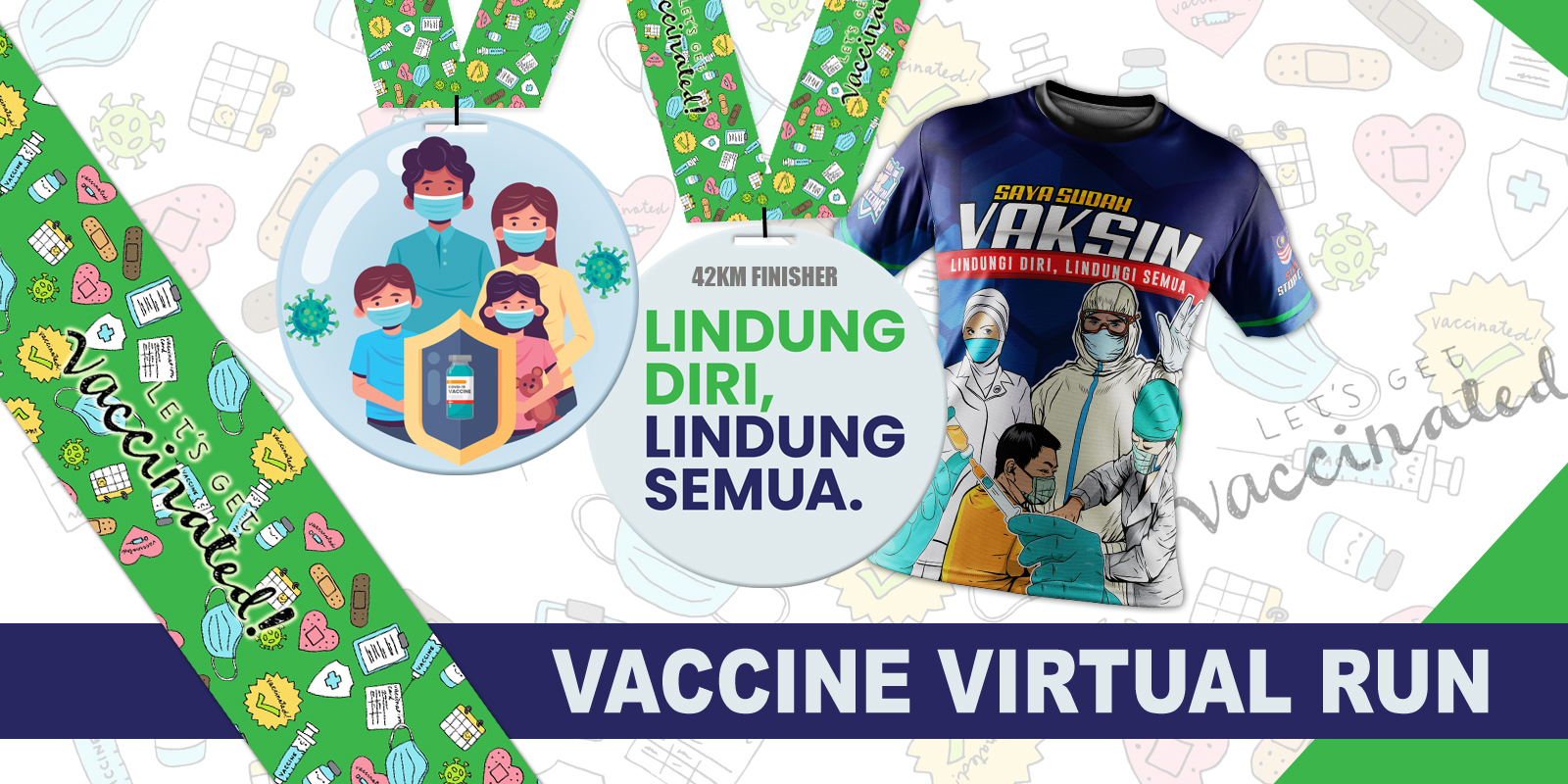 VACCINE Virtual Run
This VR were establish to encourage each and everyone to get your vaccinations. It is extremely important for you and your family to get vaccinated and immunized to provide stronger, more persistent protection against the viruses. So lets join this VR and get our pandemic memories to be hang on your medal hanger.
DISTANCE
5km | 10km | 21km | 42km
-The distance can be completed in one-shot or cumulatively across separate runs or walk
- We also allow step counts (1 km = 1,250 to 1,550 walking steps).
DURATION
Anytime
DELIVERY
Anytime
PACKAGES
Medal Only: RM25*
T-Shirt Only: RM30*
Medal & T-Shirt: RM50*
PACKAGES

- FREE Shipping for Malaysia.
- Extra shipping cost for other countries.
ENTITLEMENTS
Finisher Medal
T-Shirt (Full package)
NO E-BIB & E-CERT FOR THIS RUN
RESULT
Email to - [email protected]
ENQUIRY
Email to - [email protected]